Newer and more sophisticated technology is making our lives easier by the minute. One of the newest introductions to the realm of digital media includes the usage of nanotechnology. Quantum dot display television utilizes this very nanotechnology to produce monochromatic light of red, blue and green color. It makes use of nanocrystal semiconductors; these quantum dots definitely have an edge over the traditional liquid crystals and light emitting diodes.
Types of Quantum Dots
Quantum dots are either photo luminescent or electroluminescent. Photo luminescent dots glow a particular color after being illuminated by light whereas electroluminescent dots glow a particular colour after a certain electric current is passed through it. Either way, they provide superior optical display. Some of the advantages of owning a television with quantum dot display include:
Benefits of QD television
Lasts Longer
Efficient Energy Consumption
Production Cost
Flexibility: QD can be applied in LCD and LED displays as well.
Color Accuracy
When will the Mi TV 5 launch in India?
The Mi TV 5 is rumored to be launching in India towards the end of 2020. While, the launch could have been speeded up, the several lockdowns imposed on the country has hindered it.
The Mi TV 5 and Mi TV 5 Pro were launched in China in November 2019. The company has released a teaser titled 'Quantum Years Ahead'; the quantum referring to the quantum dot technology employed in the television.
Comparison between Mi TV 5 and Mi TV 5 Pro
| | |
| --- | --- |
| Mi TV 5 | Mi TV 5 Pro |
| LED screen | Quantum dot display screen |
| HDR Support | HDR Support |
| 3 GB RAM, 32 GB storage | 4 GB RAM, 64 GB storage |
| Ultra-HD (3840×2160-pixel) screens | Ultra-HD (3840×2160-pixel) screens |
| | |
The TV series is available in sizes of 55 inches, 65 inches, and 75 inches for both the regular Mi TV 5 as well as the Pro variant.
Price in India
If launched in India, the prices are expected to be slightly higher starting at Rs. 39,999 and Rs. 49,999 for the Mi TV 5 and Mi TV 5 Pro respectively.
Other QLED options:
Samsung 138cm (55 Inch) Q60RAK 4K UHD QLED Smart TV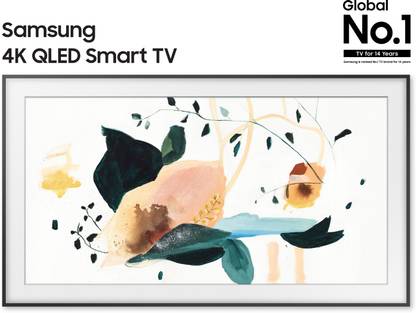 Rs. 78,999
Rs. 129,900
in stock
Key Features
Q colour technology-enabled; giving good colour contrast.
Q-Contrast Technology .
Blend of Q7F and 4K Ultra HD picture quality
Longevity of Quantum Dots
Comes with a One Connect Box to store accessories.
OnePlus 55-Inch Q1 4K QLED TV
Can be smartly controlled with an app found on Google Play Store
Access to OxygenPlay; an exclusive shopping app.
Sleek and minimalist design.
Dolby Vision HDR; picture quality and colour contrast is high.
Comes with a 55-inch 4K QLED display screen to give you crisper and sharper images
OnePlus 55 Inch Q1 Pro QLED TV
Enabled with Noise Cancellation feature.
Can be controlled by a Google Play Store app.
55-Inch Display 4K QLED screen that makes the visuals crisp and saturated.
Excellent audio feature as the sliding soundbar can hold 8 speakers (4 full-range, 2 tweeters and 2 woofers); front-facing speaker makes the audio experience one of the best ever
Samsung 138cm 4K Ultra HD Smart QLED TV
Enabled with Quantum Processor 4k and an improved viewing angle.
Direct Full Array 8X technology.
Smart TV connect feature which can be controlled using an app.
Comes with Intelligent Mode features; aids to change tv features and room.
Samsung 43-Inch QLED Smart TV
High-quality colour expression
Realistic colours with PurColour.
Smart TV connectivity.
Elegant display.
Excellent music connectivity.