The latest predictions from analysts IDC considerations the world-wide smartphone shipments and they sound appropriately grim. Total shipments for 2020 are envisioned to get to 1.2 billion units which would be an 11.9% decline in contrast to 2019. The new estimate is dependent on the Q1 cargo success which observed the most significant decline in smartphone product sales in the background of IDC's Throughout the world Quarterly Cell Phone Tracker at -14.5%.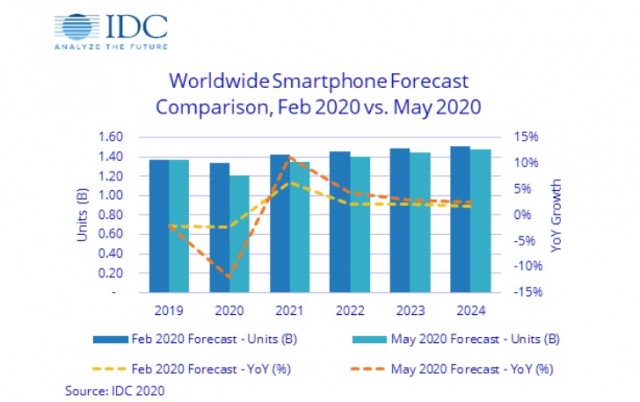 Looking at the first half of 2020, IDC predicts an 18.2% decline in shipments due to lowered consumer spending. According to IDC's Sangeetika Srivastava, the main issue now is a lack of demand on behalf of consumers.
On a more regional basis, the new report suggests that China will see a single-digit decline in shipments for the current year as COVID-19 restrictions have been lifted and demand is slowly recovering. The situation in Europe is more difficult as countries like Italy and Spain are still actively fighting the pandemic.
In the long-term, IDC expects the market to recover in 2021 fueled by demand for 5G phones. Further forecasts suggest a return to 10% yearly growth in shipments and a spiral down to the 5% range in the following years