Vivo will announce the X60 series on December 29th, and will also announce details of the new contract with lens maker ZEISS, why wait? Today, the two companies have officially announced their collaboration, more than a single launch.
Two people establish vivoZEISS Imaging Lab, A collaborative R & D program focused on developing innovative solutions for mobile imaging technology. This program oversees the co-development and co-engineering of optics for future in vivo flagships.
Spark Ni (left), Senior Vice President and CMO of Vivo, and Joerg Schmitz (right), Head of ZEISS Consumer Products, Announce Global Imaging Partnership
Vivo already has several imaging R & D centers around the world with a total staff of over 700 people. But now we can take advantage of ZEISS's decades of experience in the development of optics and optoelectronics.
---
Buy Vivo Smartphones on Huge Discount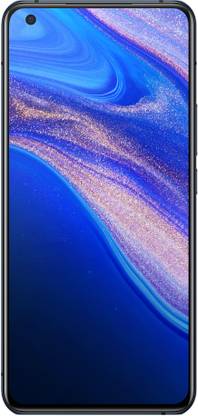 Rs. 34,990
Rs. 39,990
in stock
Rs. 34,990
Rs. 39,990
in stock
---
The partnership will start again vivoZEISS master photo A campaign to promote the newly developed imaging system and "encourage users to enjoy creativity on Vivo's flagship smartphones."

Vivo X60 series cameras with ZEISS Vario-Tessar lens (click for details)
The first product of the Vivo / ZEISS partnership will be announced within a few weeks. The vivo X60 series with ZEISS Vario-Tessar lenses has a T * anti-reflective coating (leaving camera details tells you what to expect). The X60 also uses ZEISS's 3D PoP algorithm for bokeh rendering. The camera technology, co-developed with ZEISS, will be a premium feature for future high-end in-vivo phones.